Igloo Enhancement
Illuminate your stay at Chase on the Lake with our Igloo enhancement!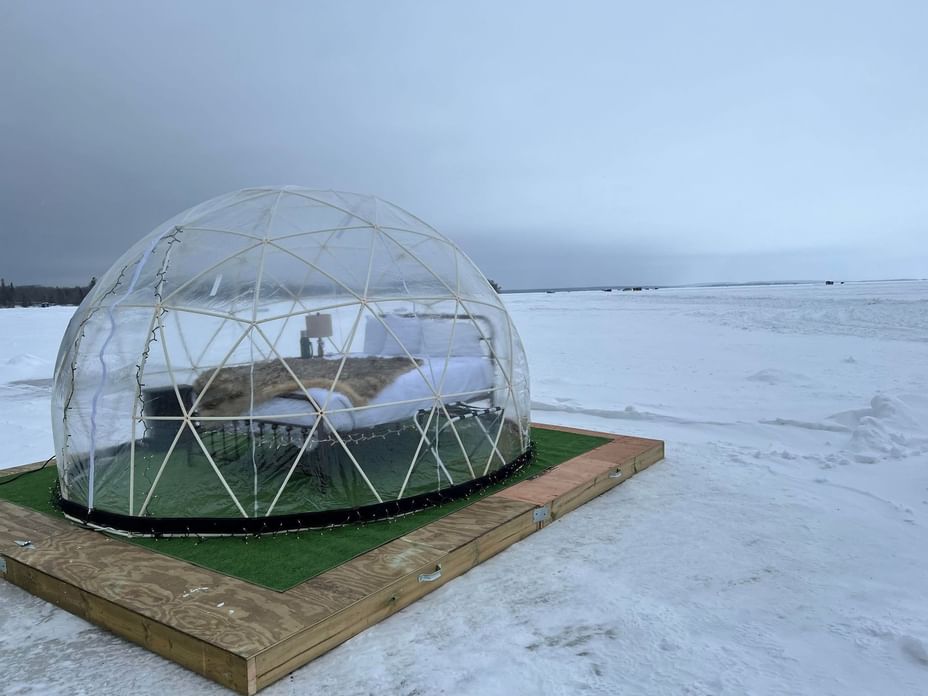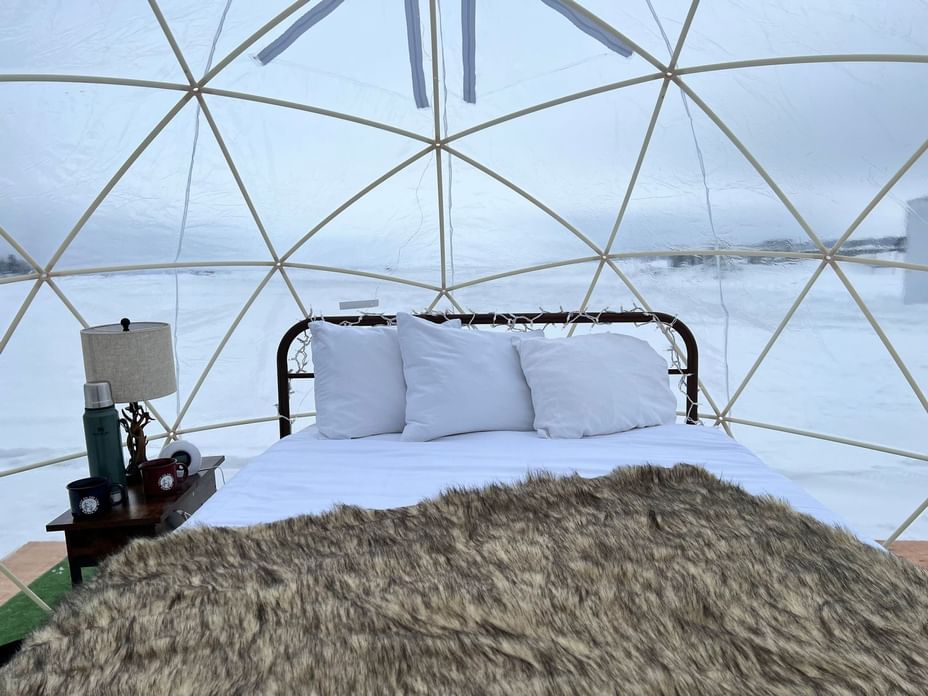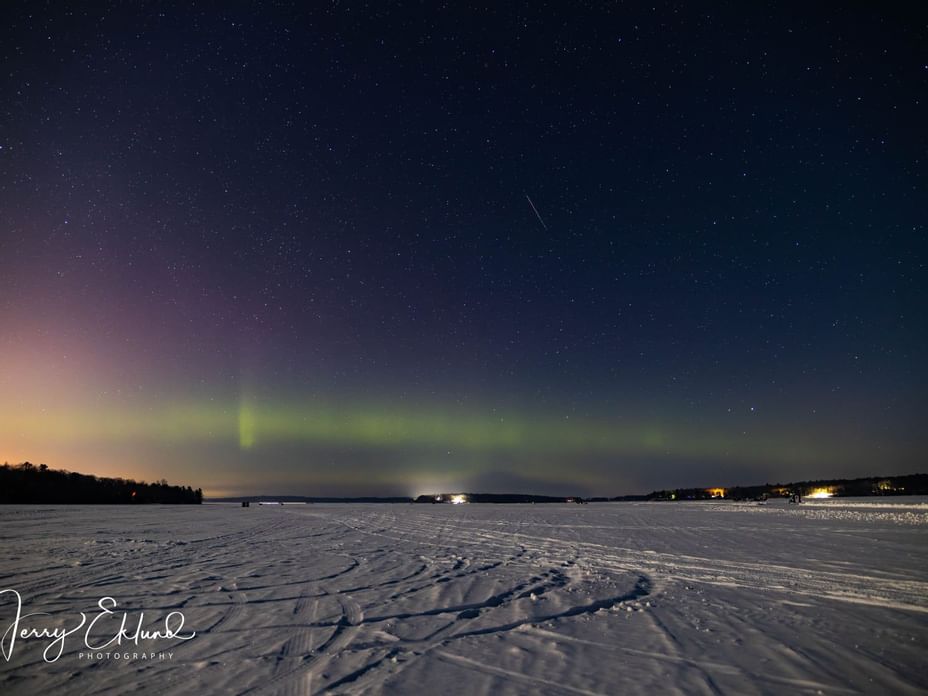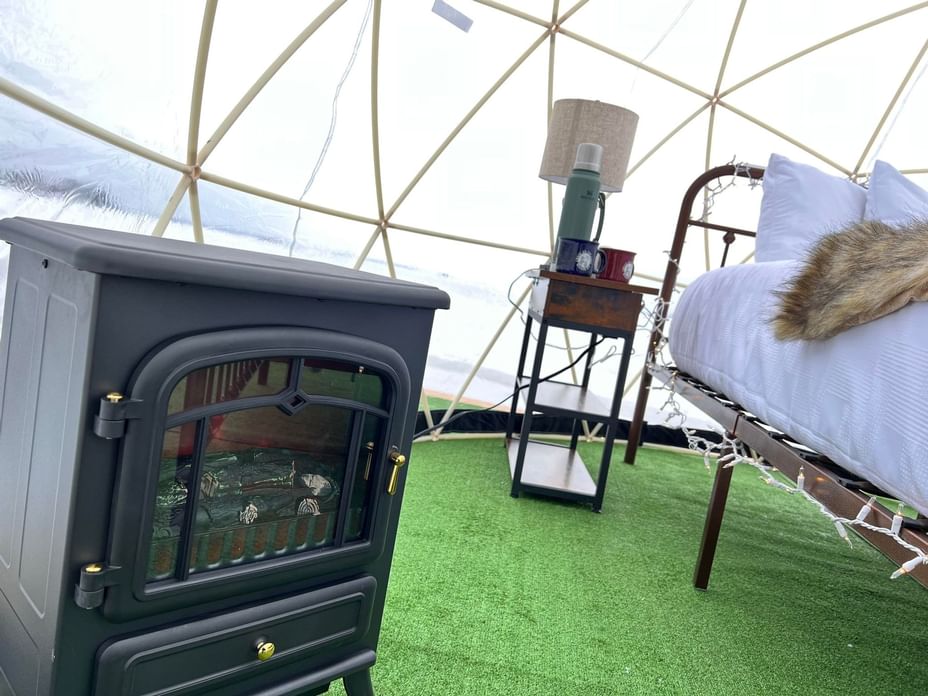 Reserve one of our exclusive igloos set atop the ice on Leech Lake during your next stay with us to have a unique experience only Chase on the Lake can provide.
When you add an igloo rental to your stay, you'll have private access to one of our exclusive, transparent domes resting of the ice of Leech Lake, complete with a cozy queen bed with plush linens, a nightstand and clock, soothing lighting, and comforting heat. Best of all, at night, you may be lucky enough to capture the magical sights of the Northern Lights.
Igloos are an added enhancement. Each igloo costs $250.00 per night to rent, in addition to a guest room reservation at Chase on the Lake.
Book your igloo rental today before they sell out! Call 888.242.7306. First, be sure you have a guest room or condo reserved during the same time frame that you wish to rent an igloo. Please have your Chase on the Lake reservation number ready when called.
Igloo Details:
12 ft in diameter, 7 ft tall at the center. Zipper door entrance.
Terms and conditions
*To rent an igloo, you must be a current guest of Chase of the Lake. Sights of the Northern Lights are not a guarantee. In the event of unforeseen circumstances, such as weather, natural disasters, covid-19 restrictions, etc., igloo rentals will be suspended until deemed safe to reopen. Igloos rentals are available from January 1, 2021 - February 28, 2021. Cancellations must be received at least 48-hours (2 days) before the check-in date to be eligible for a refund, except for a $50.00 processing fee. If a reservation is canceled or modified less than 48-hours (2 days) before the check-in date, the reservation will be charged 100% of the igloo rental, plus tax.